Who we are
One Life started trading as TSA Limited in 2008. We had previously worked for many years in the NHS and other health organisations and we wanted to create something new with more freedom to be innovative and offer what our clients really want and need from us.
Dr Tim Salzman - Director
Dr Tim Salzman heads the medico-legal and clinical psychology side of the business. He is a clinical psychologist registered with the Health Care Professions Council (HCPC). Tim is a member of the British Psychological Society (BPS) and the Division of Clinical Psychology. Tim has a first class Honours degree in psychology awarded in 1998 and a Doctorate in Clinical Psychology awarded in 2002. Tim has held posts in the NHS within mental health and learning disability services before moving to the private sector.
Tim has experience in the psychological assessment and treatment of adults with a severe and enduring mental health problem. He has a special interest in the short and long-term psychological consequences of trauma, and has been trained in specialist therapies for the treatment of trauma related difficulties. He has additional interests in anxiety disorders, depression, stress related illness, and psychological rehabilitation following acquired brain injury.
Tim is registered on the Directory of Expert Witnesses with the BPS and has completed the Bond Solon court skills training. He has worked as an expert witness since 2006 and has substantial experience of giving oral and written evidence in court. He undertakes regular medico-legal assessments as well as psychological state assessments of parents involved in the Family courts.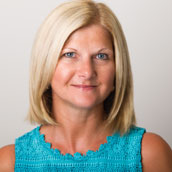 Harriet Salzman - Director
Harriet is a BACP registered counsellor and also an experienced personal development coach and an NLP master practitioner. She has a particular interest in well-being coaching and has lead responsibility for One Life Coaching.
Harriet has lots of experience of working in health and education in a variety of therapy roles. She has been a specialist speech and language therapist for many years and is very experienced in working with people with disabilities and their families.
Associates and related businesses
One Life has a network of associate practitioners providing a wide range of skills, knowledge and experience as required.  We also work with related businesses who offer complementary approaches to address the needs of the whole person.